Hits: 1221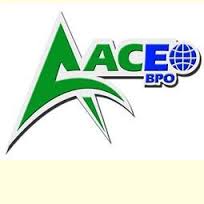 Qualifications
Female
Fresh graduate and/or graduating this year with a bachelor's degree in computer science or software engineering
Able and willing to develop strong technical skills and knowledge of programming languages
Ability to focus on training classes that are centered on building software and developing strong computer programming skills using common programming languages like Visual Basic, C++, C#, Java and Python
Willing to be trained in Japan for 12 to 18 months
Willing to lead a local (Philippine-based) development team in the near future for the ACEBPO and Tensei Group Partnership
Requirements
A letter setting forth personal qualifications, experiences and/or academic awards
Reasons for Interest in the position
Updated/current Resume
Completed application form from ACEBPO
Reference letters, and academic transcripts from colleges/universities indicating degree(s)
Applicants are expected to come in business casual attire for a face-to-face interview with the Chairman of the Board of Tensei Group on March 23, 2016 at the ACEBPO AMPC Building II, Magtanong St., Santana Subdivision, Brgy., Calaylayan, Abucay, Bataan.
For submission and/or further inquiries, kindly contact the Human Resource Department at mobile number 0917-595-6794.
Names of applicants will be held in strict confidence whenever possible. However, in the final process, the Tensei Group may visit the district/institution where the candidate is enrolled upon the consent of the candidate/applicant. Candidates are asked not to directly contact board members. Any effort to do so may eliminate them from consideration.