Hits: 758
Dr. Bernadette Gabor was one of "The Many Faces of the Teacher (TMFT), an advocacy program of Bato Balani Foundation Inc. and Diwa Learning Systems that honors the exemplary teachers who have completely dedicated their lives to serving students and their community.
By partnering with Inmates Welfare Development (IWD) of Bataan District Jail, Dr. Gabor helped to develop an income generating project for inmates through pastry and bread production that eventually got the attention of the Department of Science and Technology (DOST) which donated equipment for this project.
Dr. Gabor later was able to set an agreement with the University and established the Hope Behind Bars, which now offers courses such as candle making, shirt printing, salon services, housekeeping and food and beverage services, automotive mechanics, welding and fabrication among others.

Through the initiative efforts of Dr. Gabor, the project yielded positive results with some become certified skilled workers, others are now able contribute to their house expenses and even some landed jobs here and abroad.

This recognition was also awarded to Ms. Lord Jane Dordas of Wright Elementary School, Dr. Aimee Lynn Barrion Dupo of University of the Philippines Los Baños, Mr. Ronald Reyes of Tabaco National High School.

BPSU is truly proud of Dr. Bernadette Bernalte Gabor for making a difference in our community!
*excerpt from the Sunday magazine of the Philippine Star issued on September 3, 2017.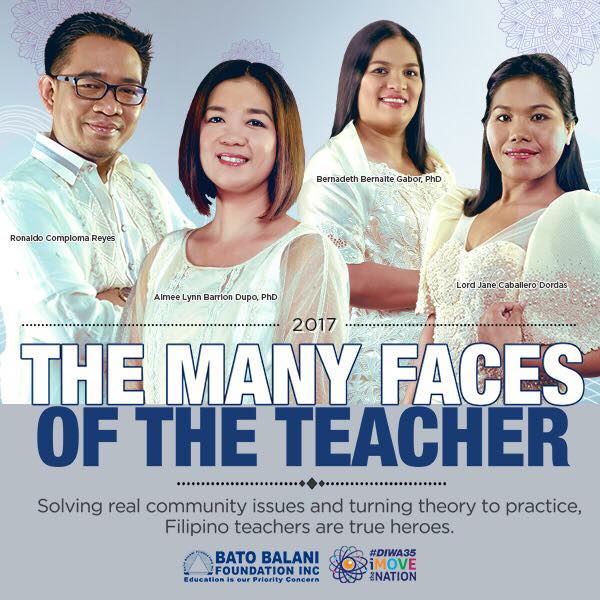 (Image taken from the Bato Balani Foundation website)