Hits: 456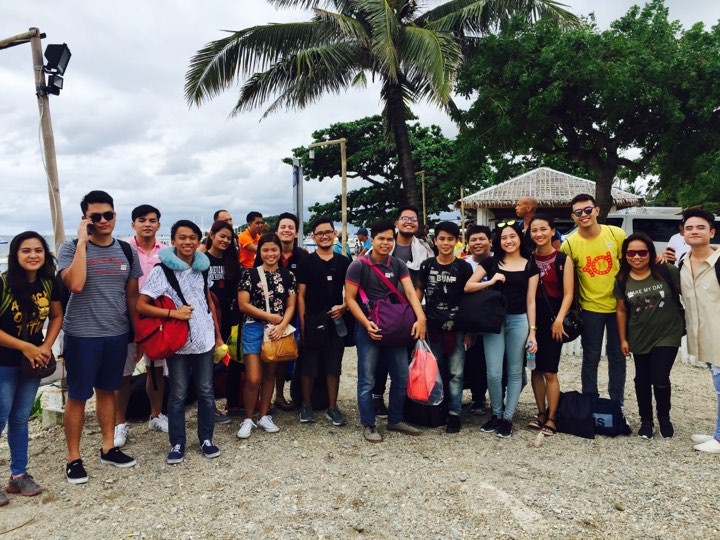 Participants to the 9th Interactive Youth Forum and Workshop from Bataan Peninsula State University
The Philippine Association of Administrators of Student Affairs (PAASA), Inc., a professional organization of student affairs administrators and practitioners committed to the formation of the Filipino educators through the conduct of effective and relevant programs and services addressing student issues and student affairs development, spearheaded the 9th Interactive Youth Forum and Workshop for the students and student affairs practitioners. The three-day seminar-workshop was held at the La Carmela de Boracay, Boracay, Malay, Aklan on September 20-22, 2017 with the theme: "The Filipino Youth Leaders for Justice and Peace in the 21st Century".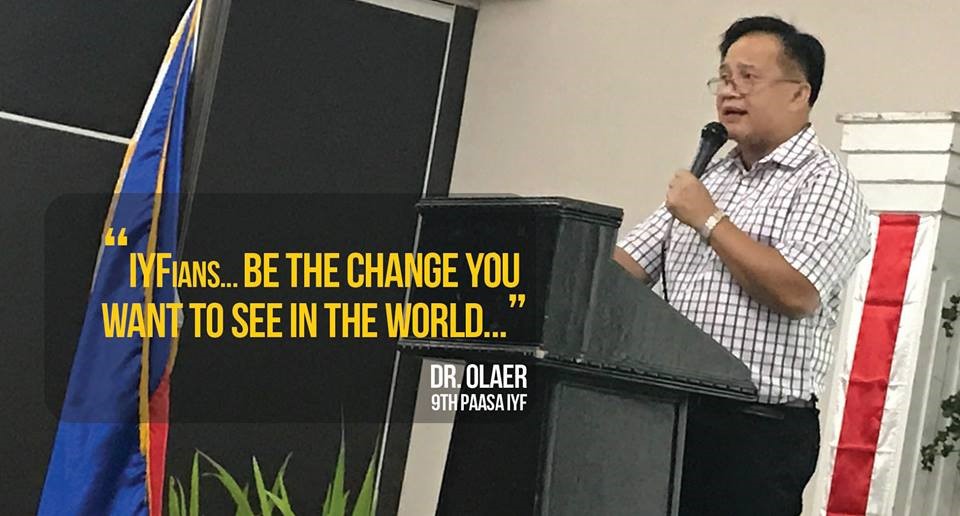 The sessions introduced student leaders to themes and concerns related to leadership, justice, and peace building that are relevant and important to the needs of the country at present. As the organization that deals directly with the formation of the students in our campuses, we aim to expose our student leaders, as well as student affairs practitioners, to an interactive experience that will hopefully motivate them to explore positive alternatives for the youth as they reflect on their role in the society. The forum also had plenary and round-table discussions and small group sharing sessions on the cited topics.
To equip the student-leaders of Bataan Peninsula State University with skills and right attitude on leadership, justice, and peace building 15 students and 3 student affairs practitioners attended the said event. From Balanga Campus, the delegation was headed by Mr. Job D. Paguio, adviser of the Campus Student Council and Ms. Icon Ladra, the Administrative Staff from the BC Office of the Student Affairs. With them were the following student-leaders: CSC Vice-President Rose Ann F. Beronia, Senator Barbey Dalde, Senator Aldrin John Bustamante, 2017 7th Most Outstanding UNESCO Club Youth Leader of the Philippines and KAMFIL President Edgar Joseph Q. Sevilla and 2017 8th Most Outstanding UNESCO Club Youth Leader of the Philippines and Mga KaSocSci UNESCO President Francis Edward A. Blanco.
The keynote speaker was Ms. Meg Villanueva, the Director of PeaceTech, Inc who talked about The Filipino Youth Leaders for Justice and Peace in the 21st Century. The first plenary speaker on Day 1, September 20, 2017 was Mr. Michael Frank Alar, an independent consultant at the Capacity Building for Conflict Transformation, Dialogue and Peace Process who discussed The Filipino Youth Leaders as Advocates of Justice and Peace.


The 2nd plenary speaker was Dr. Sherwin Agravio, the Commanding Officer of the Civil Military Operations of the 102nd Technical Administrative Services Battalion of the Armed Forces of the Philippines. There were about 300 participants who attended the three-day seminar-workshop.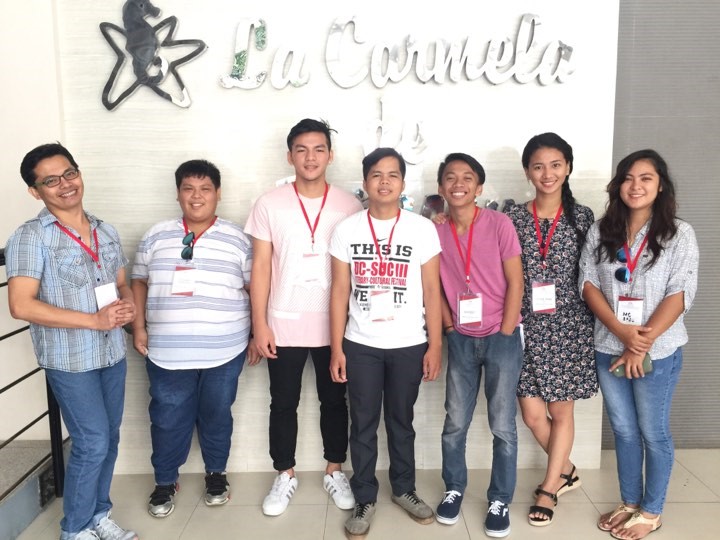 Participants from BPSU Balanga Campus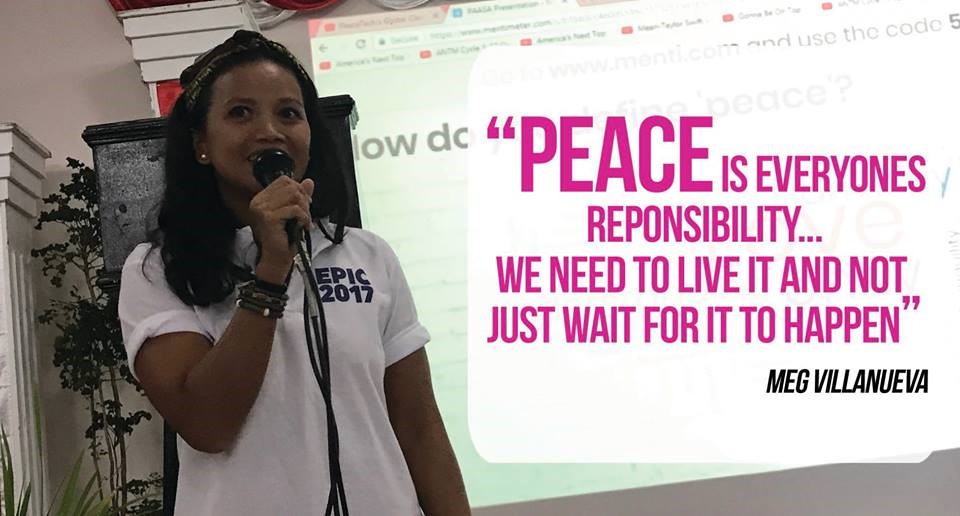 Ms. Villanueva stresses the importance of peacemaking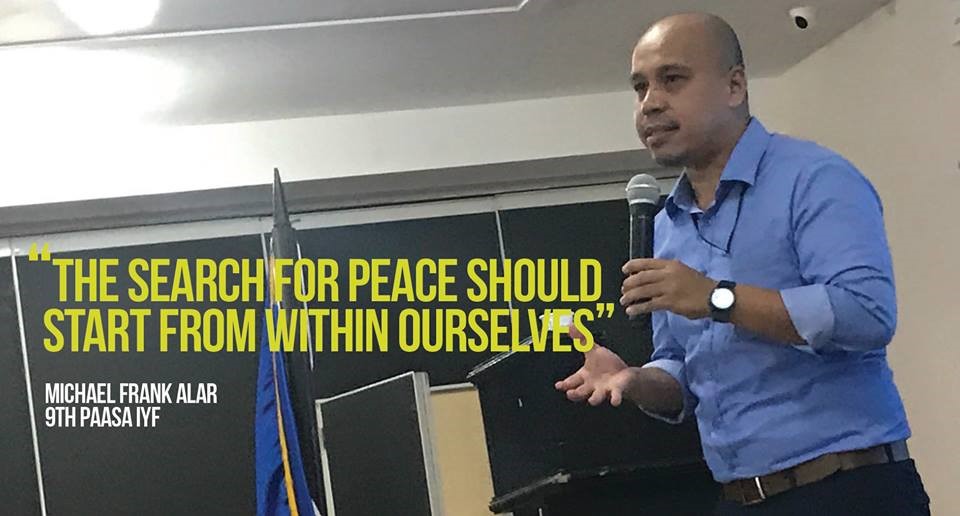 Mr. Frank highlights the relationship of rights, development and security.
From CSC-BC UNESCO