Hits: 286
During the visit of BPSU Officials to Daejon University in South Korea on 28 November 2017, the President of DJU, Dr. Jeong Seo Lee, signified his interest in forming a partnership with BPSU and welcomed the possibility of sending DJU students and professors to BPSU. This gesture was seconded by DJU Director of the Institute of International Affairs, Dr. Bong Hwan Lee. Likewise, the BPSU President expressed his willingness to open BPSU for DJU students and faculty members and affirmed that BPSU will be sending students and faculty members to DJU as well.
BPSU Vice President for Academic Affairs, Dr. Emmanuel C. Macaraeg emphasized that the similarities and the differences between BPSU and DJU were good starting points for collaborations. The meeting ended with gift offering ceremony as a symbol of mutual commitment to support BPSU and DJU's endeavors.
Daejon University (DJU) is one of the potential partners of BPSU in delivering international exchange programs.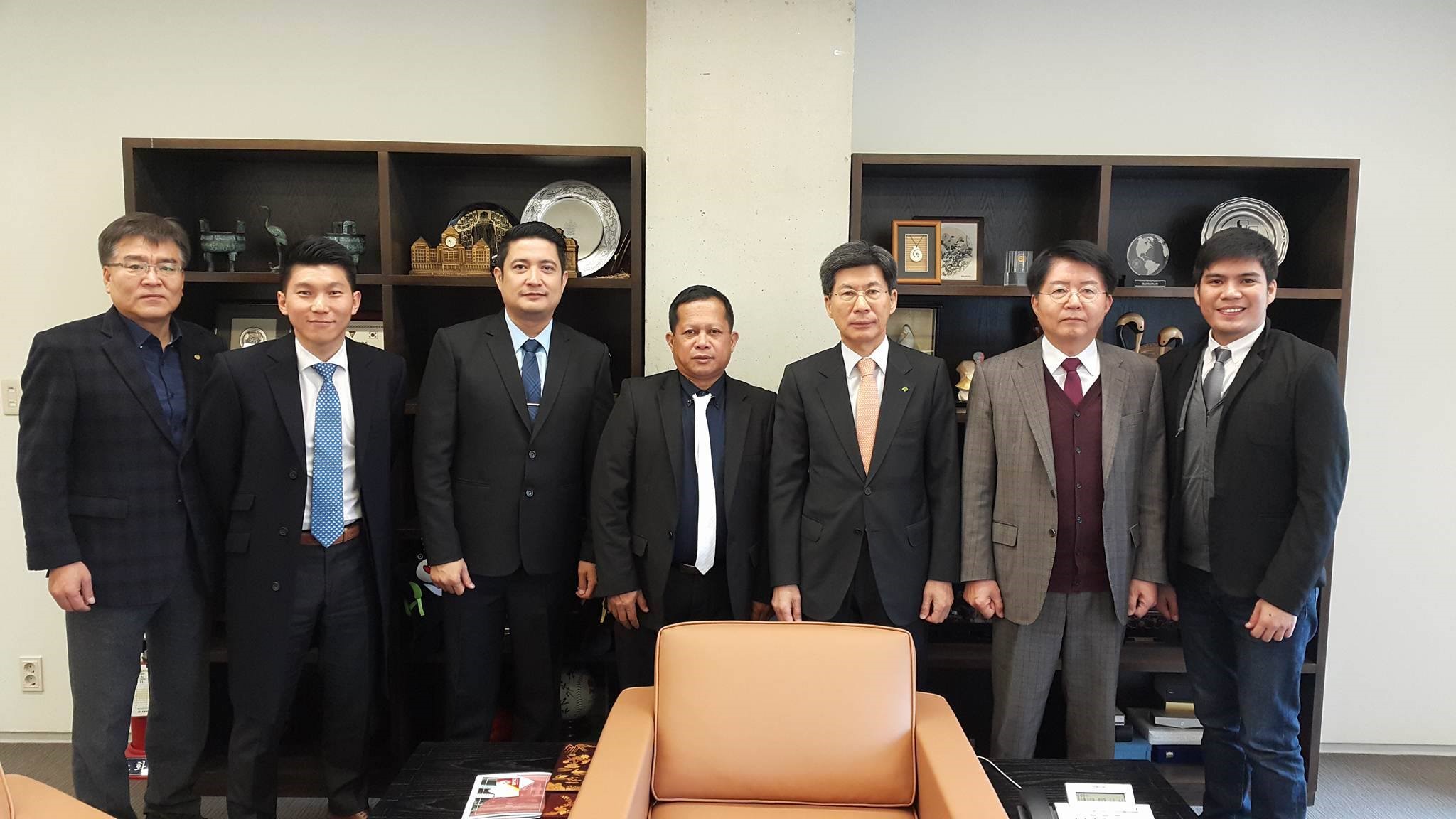 Daejon University Administrators and BPSU Officials share the frame after the fruitful meeting at Daejon University, South Korea on 28 November 2017.