Hits: 1454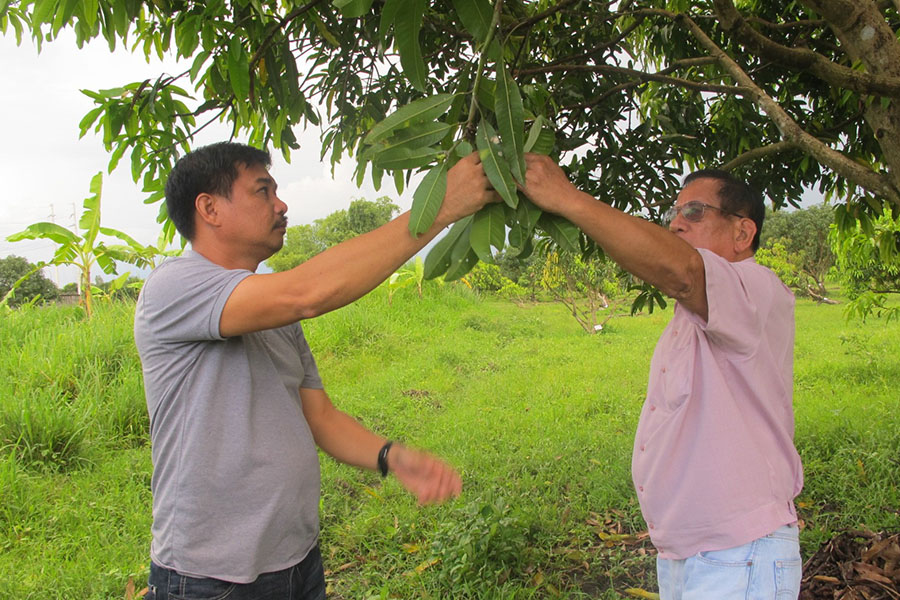 The training on Integrated Crop Management (ICM) on Mango Production held at Zoocobia Theme Park last September 3-4, 2015 is part of the technology transfer activity of the STMF for the mango growers in Pampanga. The Science and Technology Based Farm (STMF) is a collaborative project among the agency providers and private sector, include; DOST-PCAARRD, BPSU, LGU Mabalacat City, PSAU and Zoocobia Theme Park as the project cooperator.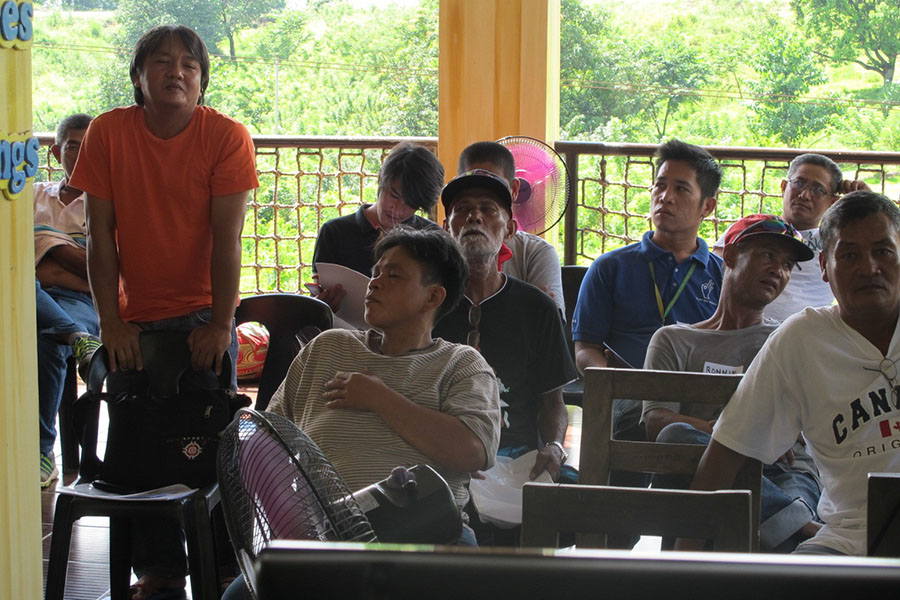 The 2-day training on the other hand was organized through the assistance of the project team members from the LGU Mabalacat, PSAU and Zoocobia Theme Park. The selection and invitation of the farmer participants who are potential adopters of the interventions were the joint effort by the coordinators of the project from the LGU. Forty farmers and agricultural technicians attended the said two-day training and demonstration of the improved cultural practices for mango.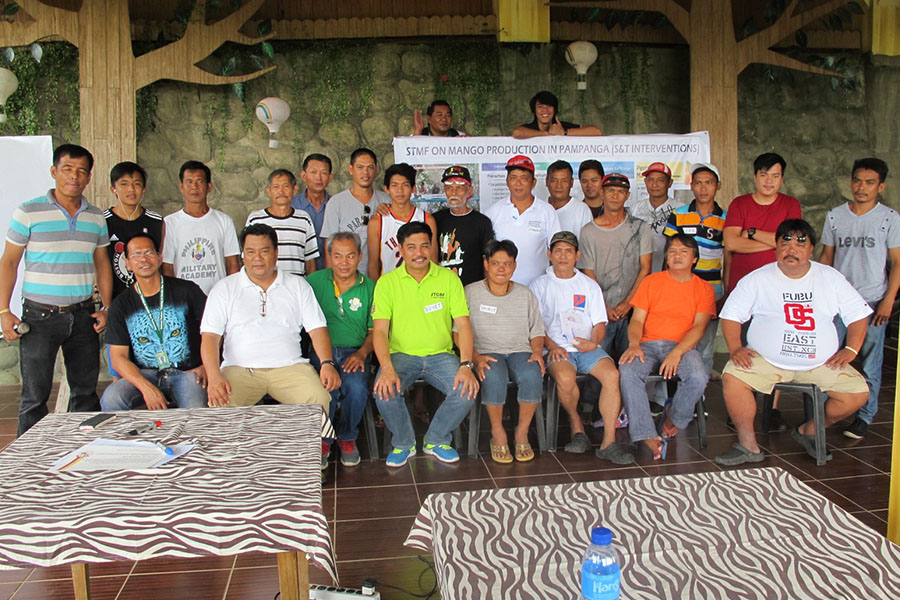 The Director of TTPD, PCAARRD, Dr. Melvin Carlos and Ms. Yolanda Tanyag witnessed the first day of training who inspired the participants with the development of mango at present through technology breakthrough and increasing demand for local and international markets. Funding for R&D activities are provided by the government excluding the input and extension services to the mango sectors to boost its economic potentials.

The technology expert on mango and member of the project team, Dr. Conrado Oliveros, former Regional Director of DOST-III has shared his lifelong experiences and advocacy on mango production in the region. He was tasked to discuss the modules Growth Regulation and Flower Induction on day 1.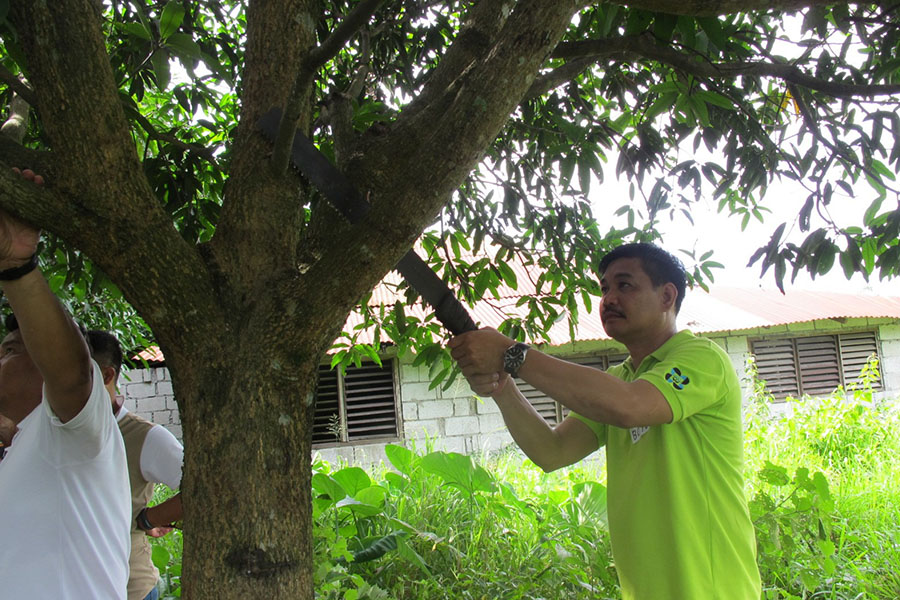 Meanwhile, the other topics such as; pruning, fertilizer and pest management were discussed by Dr. Hermogenes M. Paguia and Mr. Alex C. Layson. The session was facilitated by Mr. Rommel Basa, extensionist of PSAU. Interactions among participants and trainers from every module made the lectures lively and participative. The lecturers objective to develop the understanding of the participants with the essence and value of interventions on mango production were achieved from the activity. The attempt of the participants to perform individually the sanitary and center pruning increased their skill competency and interest to practice the technology.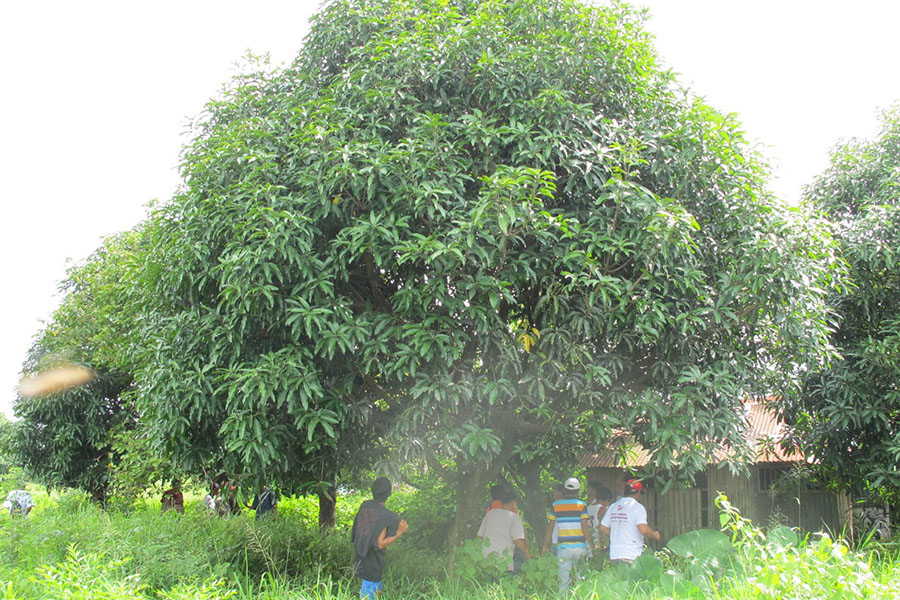 The participants who are members of the cooperative with mango orchards from 3-5 hectares each were agreed to participate with the monthly technology forum on mango production to be spearheaded by BPSU and project partners to be scheduled during their monthly meeting. The said idea will further enhance the capability of the farmers to adopt the improved mango production.