Hits: 14
The Department of Science and Technology- Region 3 called for the participation of researchers in both public and private institutions to disseminate information on the Technology Transfer Law and the DOST Intellectual Property Laws intended for researchers. The seminar was held at the Conference Room of the DOST Regional Office III on December 12, 2017. BPSU was represented by Mrs. Arlene D. Ibaňez, ITSO Manager, Dr. Rina Q. Paguia, Chairperson for Extension (Abucay Campus) and Mrs. Ma. Florinda O. Rubiano, member, Research Ethics Committee.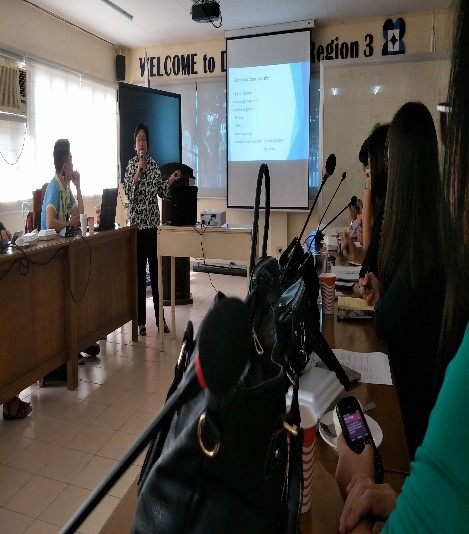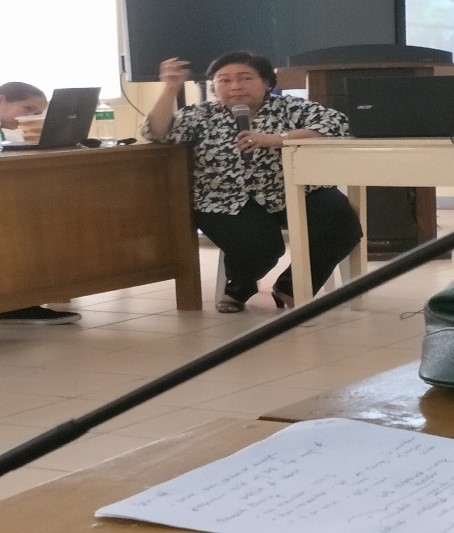 Issues regarding the Intellectual Property (IP) and Technology Transfer Laws were discussed by Atty. Lucieden G. Raz, Consultant, DOST Technology Licensing Office. The following topics were presented and discussed by Atty. Raz:
Overview of Technology Transfer Law, Dost IP Policies, Contracts/Agreements,
Salient Provisions of RA 10055 and DOST Policies
Technology Transfer Protocol
Technology Licensing Agreement
After the presentation, the participants were encouraged to ask questions regarding IP Management, Commercialization and IP Policy to clarify policy issues affecting most of the researchers in public and private universities.
The participants were challenged by Ms. Rosalie V. Ona, Provincial S & T Director for Bataan to prioritize IP protection of their research projects to ensure that their projects are protected before publication or commercialization. Also, she encouraged participants to joint Technology Transfer activities as a way of promoting their IPs. She mentioned that some community members and industries maybe interested to adopt, utilize or commercialize their projects.