Hits: 14
The Innovation and Technology Support Office (ITSO), in coordination with the Research and Development Office (RDO) conducted the 2017 BPSU Research Invention Exhibits (BRIE 2017) on March 22-23, 2017 with the theme: "Building Strategic Partnerships through Leadership and Innovation". The event coincided with the celebration of the 10th BPSU Founding Anniversary.
BRIE 2017 aimed to acknowledge creativity and encourage collaboration with industry, government and non-government agencies in terms of science and technology research. Highlights of BRIE 2017 included exhibits/booths of research outputs/inventions, and the IPR Seminar which were held at the Conference Rooms 1 and 2 of the BPSU Administration Building, respectively. Similarly, it showcased inventions and utility models generated from faculty and student researches.
Twenty (20) technologies with IPR Registration from the College of Engineering and Architecture (CEA) and the College of Technology (CT) were presented during the exhibit. Further, the College of Information and Communications Technology (CICT) displayed the 12 projects which they presented at the Y4IT Summit 2017 at the University of the Philippines, Diliman, Quezon City.
Some of the exhibits were Mushroom Spawn (Process of Producing Pure Culture of Mushroom), Biomass Cookstove, Farm Pest Repulser Using Ultrasonic Frequency, Solar Water Purifier and Desalinator, Nebulizer, Two-wheel Plant Seeder, Biomass Gasifier, Two-stroke Motorcycle Exhaust Particle Filter, Coinsaver, Manual Operated Handle Type Transplanter, Apparatus for Drying Fish, Medical Apparatus for Isolating Plasma from Human Blood, and Pedal Power Electric Generator, among others.
The two-day exhibit culminated with the awarding of prizes for the Best Projects, both in Invention and Utility Model Categories, and they are as follows:
| | |
| --- | --- |
| Briquetting Machine | Best Invention |
| Motorized Charcoal Briquetting Machine | 1st Runner-Up(Invention Category) |
| Two-Stroke Motorcycle Exhaust Particle Filter | Best Project (UM Category) |
| Cassava Grater and Presser | 1st Runner-Up (UMCategory) |
| Farm Pest Repulser | Consolation Prize (UM Category) |
| Solar Water Purifier and Desalinator | Consolation Prize (UM Category) |
| Biomass Gasifier | Consolation Prize (UM Category) |
| Coinsaver | Consolation Prize (UM Category) |
| Manual Operated Handle Type Transplanter | Consolation Prize (UM Category |
| Apparatus for Drying Fish | Consolation Prize(UM Category) |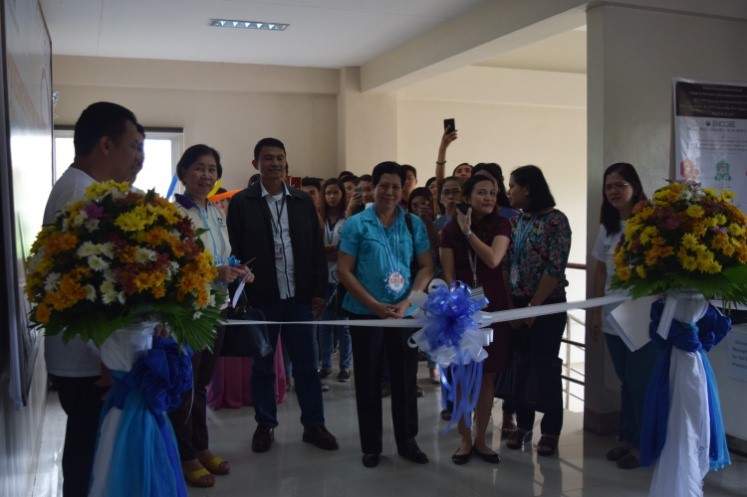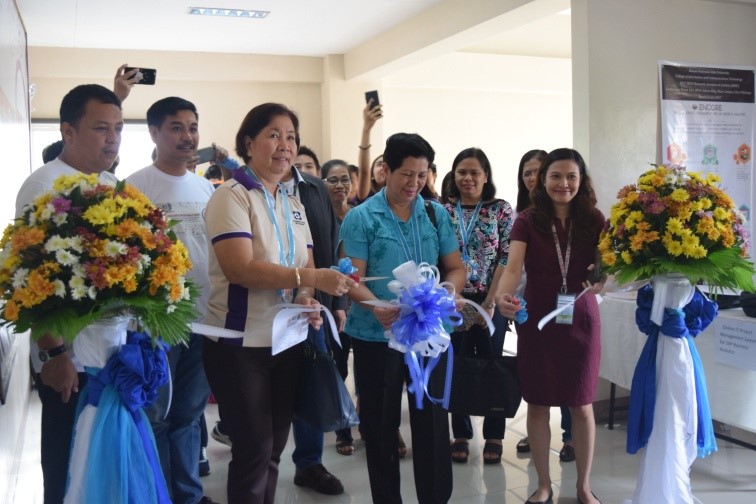 Ribbon Cutting Ceremony of BRIE 2017 with the guests from PSAU; TSU;TCA; DOST; VP-RET Rudy C. Flores; RDO Director Hermogenes M. Paguia; and the former RDO Director, Ms. Ria-Ann L. Dizon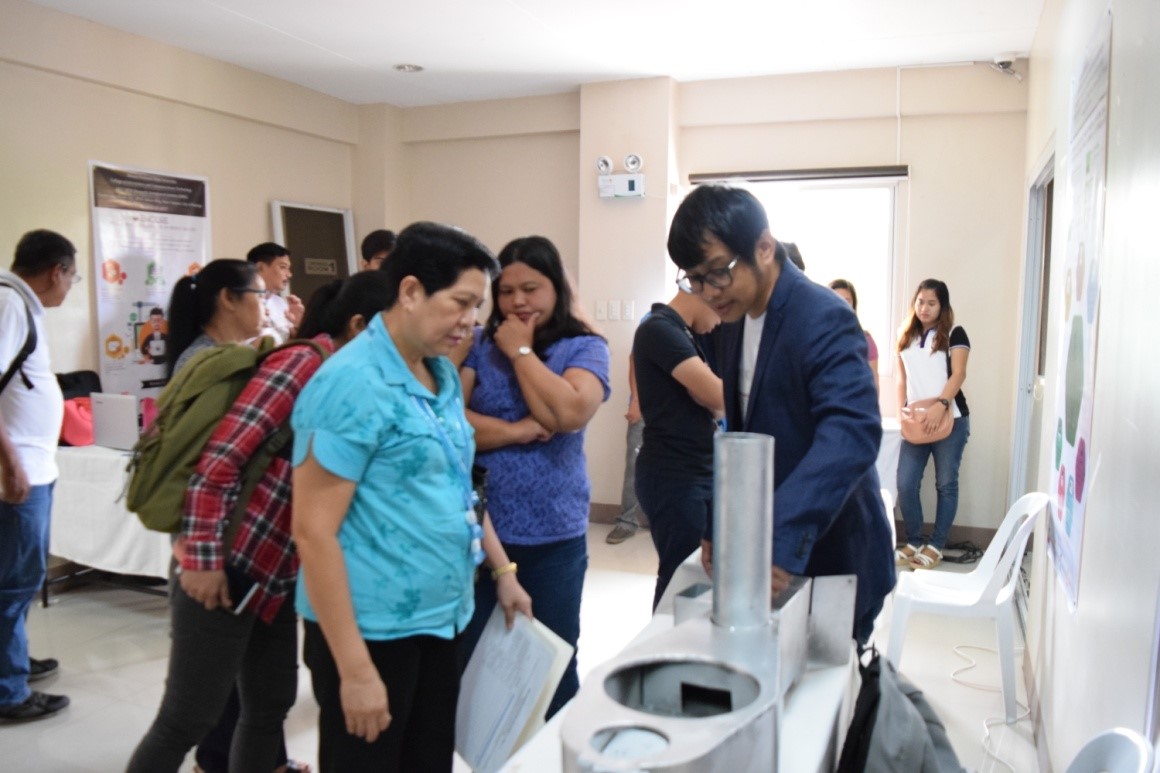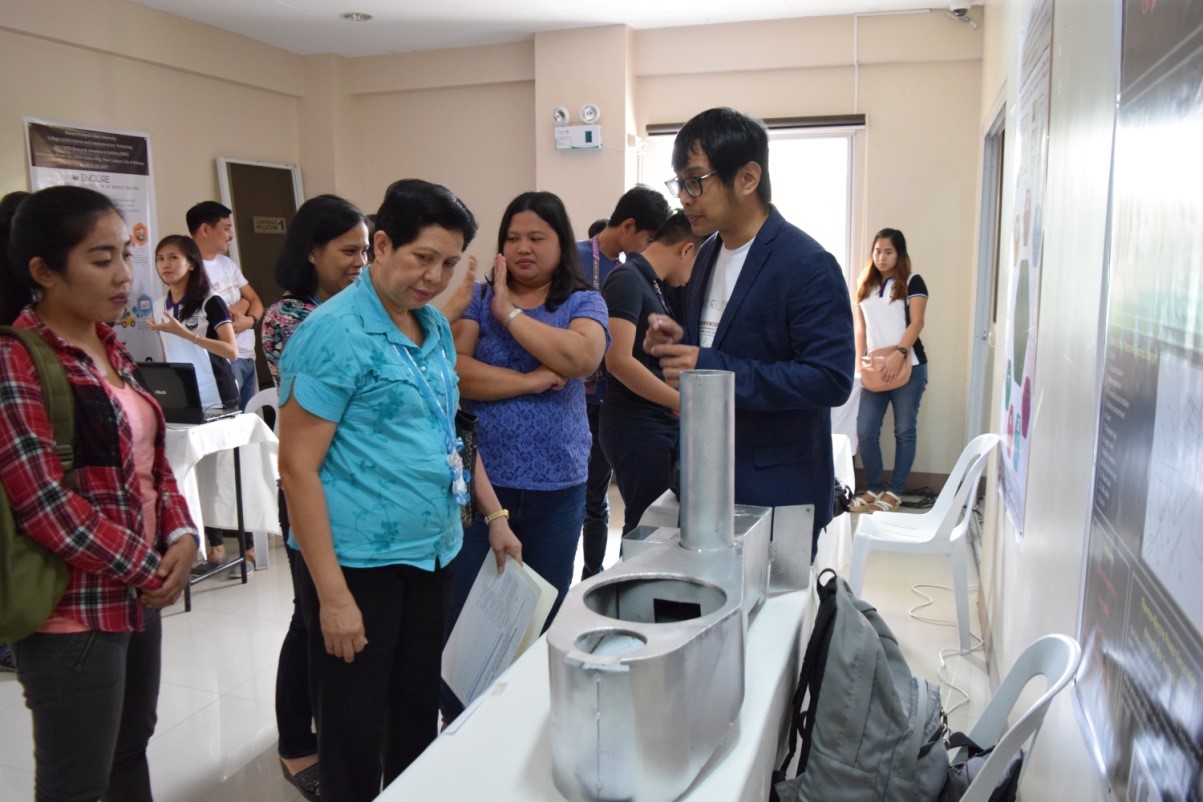 Dr. John Ryan C. Dizon, faculty inventor, as he demonstrates the Thermo Electric Charger to guests from the Tarlac College of Agriculture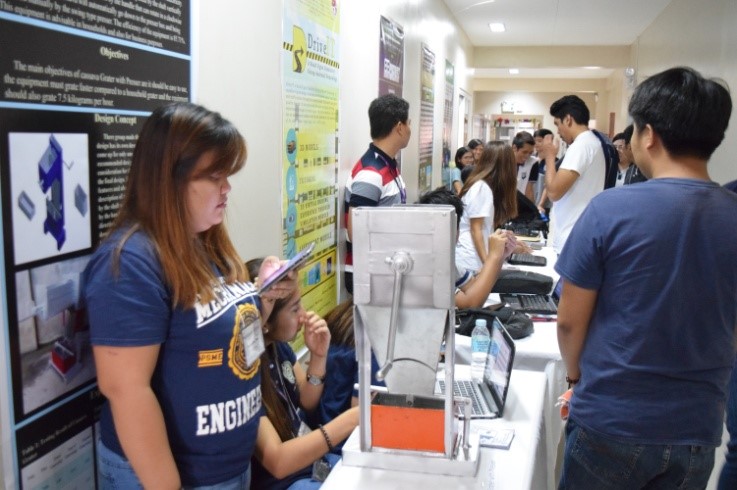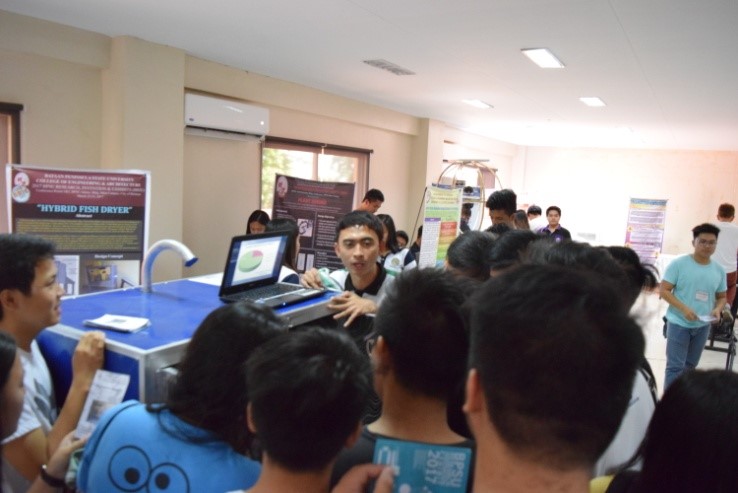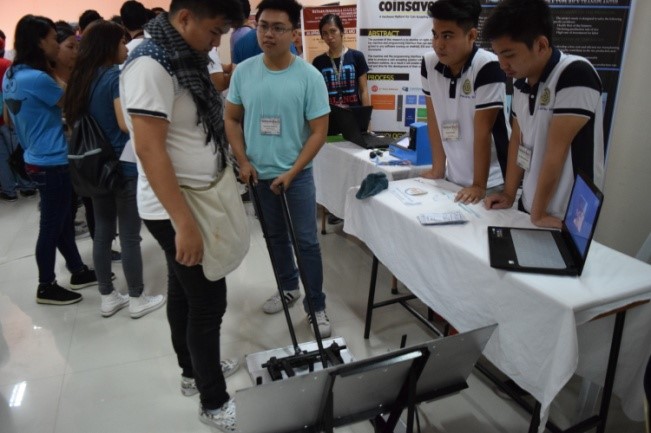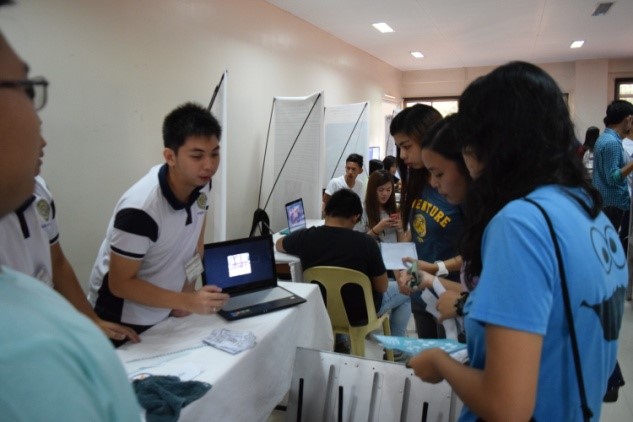 The student researchers with their inventions during the demonstrations