Hits: 2911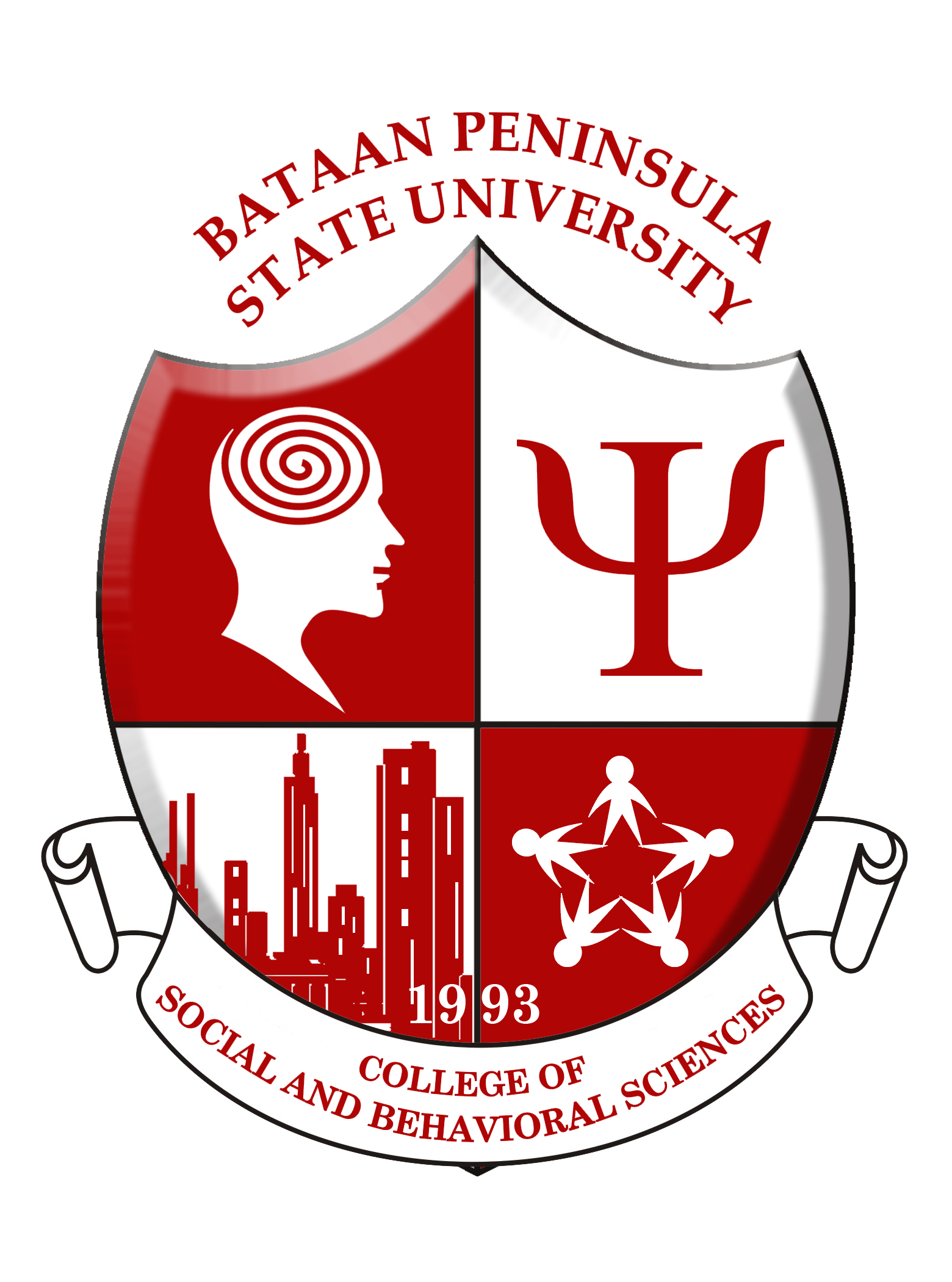 The origin of the College of Social and Behavioral Sciences (CSBS) can be traced back in the late part of 1970s. The course Bachelor of Arts in Sociology, its first program offering in 1979, initially produced two graduates in 1983. The impetus for offering AB Sociology during those times can be attributed to the clamor of the people for massive social, political and economic reforms especially in the province of Bataan. Indeed, it is a microcosm of the entire Philippine society during the 1980s. From 1980 to 1986, Dr. Felicidad Rubiano, concurrently headed the AB and Education Departments. In 1987, the AB department became independent from the Education Department. Fr. Samuel J. Galutera, an Aglipayan priest and was among the pioneer graduates of the AB Sociology program was designated as its head.
In 1993, sensing the need for reform in the curriculum, the AB Sociology program was replaced with AB Psychology. In 1996, Mr. Jerry Diwa—a General Science major— was appointed head of the Psychology department, replacing Fr. Galutera. He was replaced in early 1997 by Pastor Eduardo Ramirez Cortez.
In 1999, the AB Department was renamed to Institute of Arts and Sciences (2). The numeric figure 2 in the institute's name signify that there were two existing Institutes of Arts and Sciences in BPSC, one in the Balanga Campus and the other in the Main Campus—the IAS (1). Each was led by two different Heads.
In 2001, another step to improve the AB Psychology program was implemented. The program Bachelor of Science in Psychology was introduced through BOT Resolution No. 10. The program has two major fields of specialization, namely: Clinical Psychology and Human Resource Development. In October 2006, the Academic Council (ACCO) passed a resolution to rename the major Human Resource Development (HRD) to Industrial Psychology.
In 2005, pursuant to BOT Resolution No. 8, and amended by BOT Resolution No. 27 series of 2006, the name of Institute of Arts and Sciences (2) was turned into Institute of Social and Behavioral Sciences (ISBS).
Bearing the same commitment, the ISBS is now known as the College of Social and Behavioral Science (CSBS) as a result of the conversion of BPSC into a state university.
Goals of the College of Social and Behavioral Sciences:
Goal 1: Knowledge Base of Psychology:
Students will demonstrate familiarity with the major concepts, theoretical perspectives, empirical findings, and historical trends in psychology.
Goal 2: Research Methods in Psychology:
Students will understand and apply basic research methods in psychology, including research design, data analysis, and interpretation.
Goal 3: Critical thinking skills in Psychology:
Students will respect and use critical and creative thinking, skeptical inquiry, and, when possible, the scientific approach to solve problems related to behavior and mental processes.
Goal 4: Application of Psychology:
Students will understand and apply psychological principles to personal, social, and organizational issues.
Goal 5: Values in Psychology:
Students will be able to weigh evidence, tolerate ambiguity, act ethically, and reflect other values that are the underpinnings of psychology as a discipline.
Goal 6: Information and Technological Literacy:
Students will demonstrate information competence and the ability to use computers and other technology for many purposes.
Goal 7: Communication Skills:
Students will be able to communicate effectively in a variety of formats.
Goal 8: Sociocultural and International Awareness:
Students will recognize, understand, and respect the complexity of sociocultural and international diversity.
Goal 9: Personal Development:
Students will develop insight into their own and others' behavior and mental processes and apply effective strategies for self-management and self-improvement.
Goal 10: Career Planning and Development:
Students will emerge from the College with realistic ideas about how to implement their psychological knowledge, skills, and values in occupational pursuits in a variety of settings.
Program Outcomes of the College of Social and Behavioral Sciences:
Graduates of AB/BS Psychology programs must be able to:
A. Critically discuss major theories and concepts in psychology.
B. Apply the methods of psychological inquiry.
C. Apply psychological theories and methods in personal and professional settings.
D. Demonstrate capability for independent learning in graduate education or in a professional context.
E. Demonstrate ethical and professional behaviors in research and practice in psychology.
F. Relate appropriately with colleagues, clients, and others.
G. Conduct psychological assessments and evaluation.
I. Participate in the generation of new knowledge or in research and development projects. .